Mayor's Youth Employment & Education Program (MYEEP)
The AFSF Build San Francisco - Mayor's Youth Employment & Education Program (Build SF-MYEEP) is an after-school internship program that provides eligible high school students with STEAM job-readiness skill training, paid work experience and personal development support.
 AFSF partners with the San Francisco Department of Children, Youth and Their Families , the Southeast Asian Development Center, the Community Youth Center of SF, City Youth Now, and other community organizations in this opportunity for young people to prepare for their next step in life.
MYEEP participants at AFSF work individually and in teams, using professional grade software to work on on real-world projects. Each is also mentored by a professional architect, engineer or other high-tech professional in a private firm one day per week. With this opportunity, MYEEP participants improve their communication skills, learn advanced computer software, develop teamwork abilities, and gain overall STEAM workplace knowledge and skills.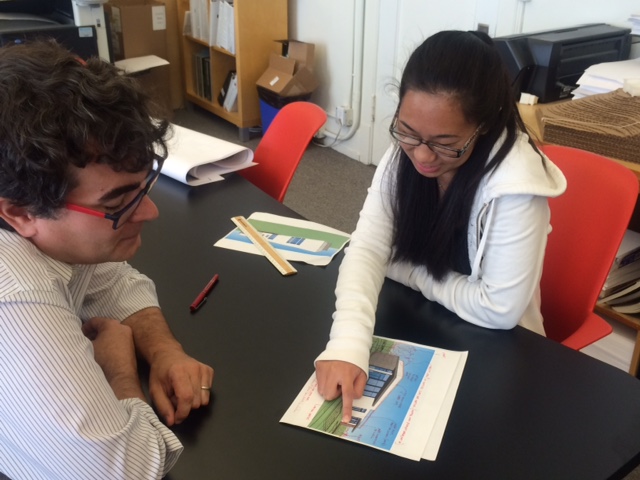 A primary goal of Build SF-MYEEP is digital literacy. Although this generation of students has a great familiarity with the social uses of technology, the professional world of technological proficiency largely eludes them. These young people need the skills and competencies required for 21st century employment, as well as a broader awareness of the vast range of STEAM careers that can be open to them.
AFSF projects make it possible for all young people to find success in their own terms and to acquire new levels of academic, social, and workplace skills that prepare them for advancement, regardless of their circumstances. Many of today's youth face significant barriers in education and/or in work. AFSF endeavors to help remove obstacle for getting the help they need. Our Build SF-MYEEP program accepts all willing young people who seek to develop the level of skills required for advancement.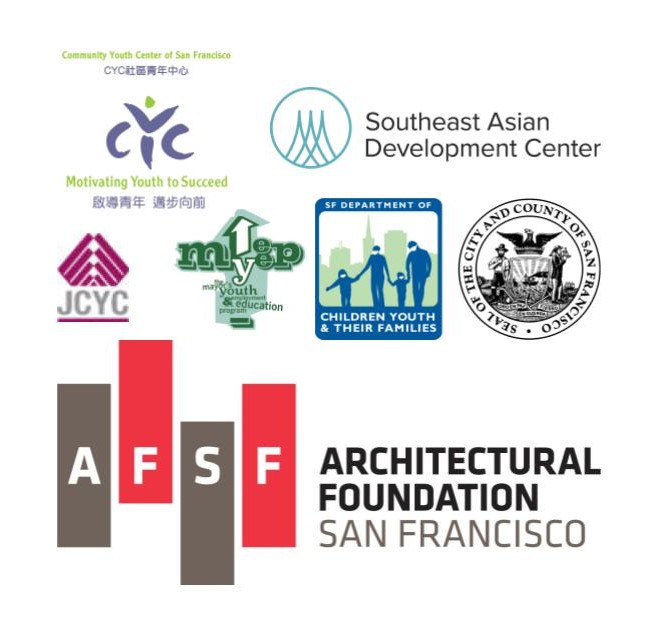 For more information, please see the official MYEEP website:
https://www.jcycworkhub.org/programs/myeep
With inquires about AFSF's Build-SF MYEEP program or any AFSF programs, please email us:
info@afsf.org
"If this is something you're passionate about, you can have a great career as an architect and do some amazing things even in San Francisco. Some incredible architects helped build the great buildings you see all over San Francisco. Just imagine you putting in work and all of a sudden seeing your building coming to life. When I was your age I didn't understand that. I never knew that was possible. So, I want to make sure that you take advantage of every opportunity that's presented to you."
"After my AFSF internship was over, I felt more connected to the city I grew up in and wanted to further educate myself on local issues. I hope that I can use my technical skills to help solve these issues and make San Francisco a better place to live in for everyone."
"I now have a greater appreciation of the houses and buildings that I see."
"Thanks for giving me the experience to present in front of real architects. At the beginning, it was extremely nerve-racking. Yet, after the presentation, I felt more relieved and glad that I had the chance to present and get feedback from a professional architect was informative and really useful."
"I greatly appreciate this program, because it gave me a greater insight into the architectural workplace, potential college/ career options, and it has allowed me to see if I am interested in design. I was even able to express some of my ideas through structural designs!"
"AFSF is a great program. I am proud of just making projects that look good and are understandable. Architecture was new for me so my proudest moments were my creation of a sustainable apartment. using the program Sketchup. Before, my projects were very plain and now my projects are full of detail and they all show my growth throughout the program. I am still thinking about what I want to do for college, but after my experience with AFSF, design is definitely up there."
"I learned many valuable things during AFSF. I came into AFSF is very little knowledge of architectural design and finished this program knowing so many new things. I had never created 3D Designs so this was a new experience and something I'd want to keep doing even as a hobby if not a career."