AFSF Design Ideas Collective
The Architectural Foundation of San Francisco (AFSF) announces the 2021 AFSF DESIGN IDEAS COLLECTIVE - An online digital design challenge for high school students.
Spurred by future-altering events we collectively experienced, in 2020 AFSF launched its first-ever Design Ideas Collective challenging students to address current issues using design thinking to create a path toward a better future.  
2021 AFSF DESIGN IDEAS COLLECTIVE
2nd annual competition
Fri. Nov. 19, 2021     –    Submission entries due
Sun. Nov. 21, 2021   –    Virtual Awards Ceremony (participants will receive ceremony details)
At the intersection of California's housing crisis and climate change, we also anticipate the growth needs of increasingly dense cities. How can we better envision our urban communities for a sustainable future? In this year's Design Ideas Collective, the challenge is to design a housing community that meets our future needs while also creating an inviting and vibrant public realm. A thought exercise presented at various scales, participants are asked to think critically about how a community is connected and what factors contribute to a livable environment.
Given four cities blocks consisting of typical parcels create a community proposal that . . .
considers housing density

identifies how homes are laid out and arranged

integrates areas for transportation, energy-generation, green space and street safety strategies.

tells a story and narrates your vision – your design should have a big idea as the basis for your concept. 
There are no limits to your creativity!
Differing from AFSF's annual High School Design Competition (offered in the Winter-Spring), the Ideas Collective is less architecture problem solving and more ideas-based thought exploration.
Think critically about circumstances our community faces
Propose creative solutions for a better future
Submissions reviewed by a select jury
Awards for each category entered
We're excited to see what ideas YOU generate!
For further information, please see the 2021 Design Ideas Collective design brief.
 Questions?  Contact Ryan Lee, ryan@afsf.org, Design Ideas Collective Chair & Author.
Thank you in advance for your continued interest and support of this program.
Innovative designs from AFSF's first Design Ideas Collective (2020):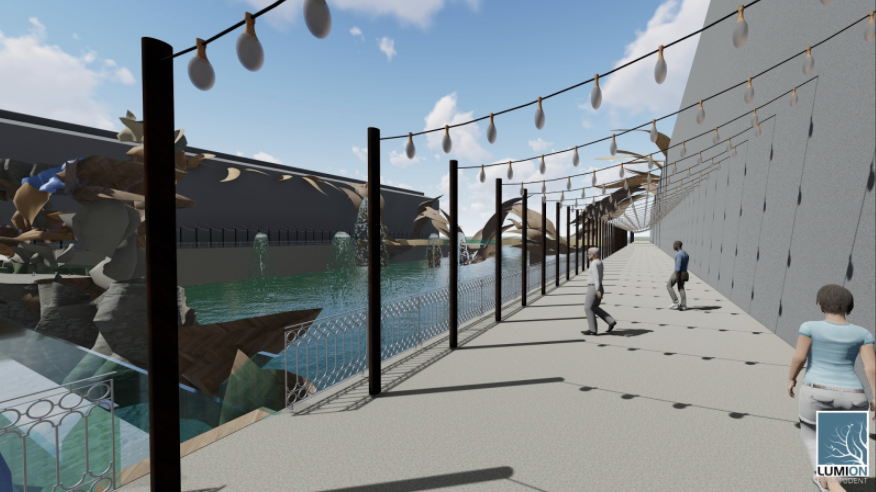 Thank you to everyone who made the 2020 inaugural AFSF Design Ideas Collective a resounding success!! Find more details in the 2020 design brief.
Special recognition to the following students for their award-winning contributions:
Clarissa Jocelyn
#3 Wave-stallation
Ruth Asawa School of the Arts, 11th Grade
Isaac Nystrom Rice
#6 Hexapod Quartet
Ruth Asawa School of the Arts, 10th Grade
Kiara Taylor
#7 Puzzle Pod
Ruth Asawa School of the Arts, 9th Grade
Eva Nusbaum-Faust
#9 Lily Pads
Ruth Asawa School of the Arts, 10th Grade
Distinction for Comprehensive Presentation
Travis Gee
#1 The Distanced Way
Lowell High School, 11th Grade
Distinction for Research & Space Planning
Krystal Li & Austin Wong
#2 Streets – Dining & Socializing
Lowell High School, 11th Grade
Dylan Daryanani
#4 Activism
Lowell High School, 11th Grade 
Distinction for Environmental Context
Emilia Burkhart
#8 Waterscape Platforms
Ruth Asawa School of the Arts, 9th Grade 
Distinction for Adaptability
Sophie Tan
#10 Diamond
Lowell High School, 12th Grade 
Distinction for PROGRAMMING
Caroline Chen
#11 Inception
Henry M. Gunn High School, 11th Grade
Stay tuned for details on the 2021 Design Ideas Collective next fall, to be announced by this Summer.