The Build San Francisco Institute
The Build San Francisco Institute (Build SF) is a half day program for high school students interested in design, engineering or architecture.
Combining a rigorous academic program with professional mentorships, Build SF is a unique community educational partnership involving AFSF, the San Francisco Unified District (SFUSD) and more than two dozen major San Francisco architecture, engineering, and related firms. Students gain knowledge and skills, applying them in a real-world setting.
Evolving over 15 years from a summer mentorship into a year-long academic program, we offer fully accredited courses in Architectural Design and Environmental Science. Students work on real problems with the high-tech tools professionals use, including state of the art software such as Autodesk Revit, 3DS Max, Fusion 360, and SketchUp. Every student spends two days per week with an individual mentor in a major architecture, engineering, construction or design firm or civic agency. Students earn fifteen units of high school credit each semester which appear on the student's transcript and are approved by the University of California for college admission.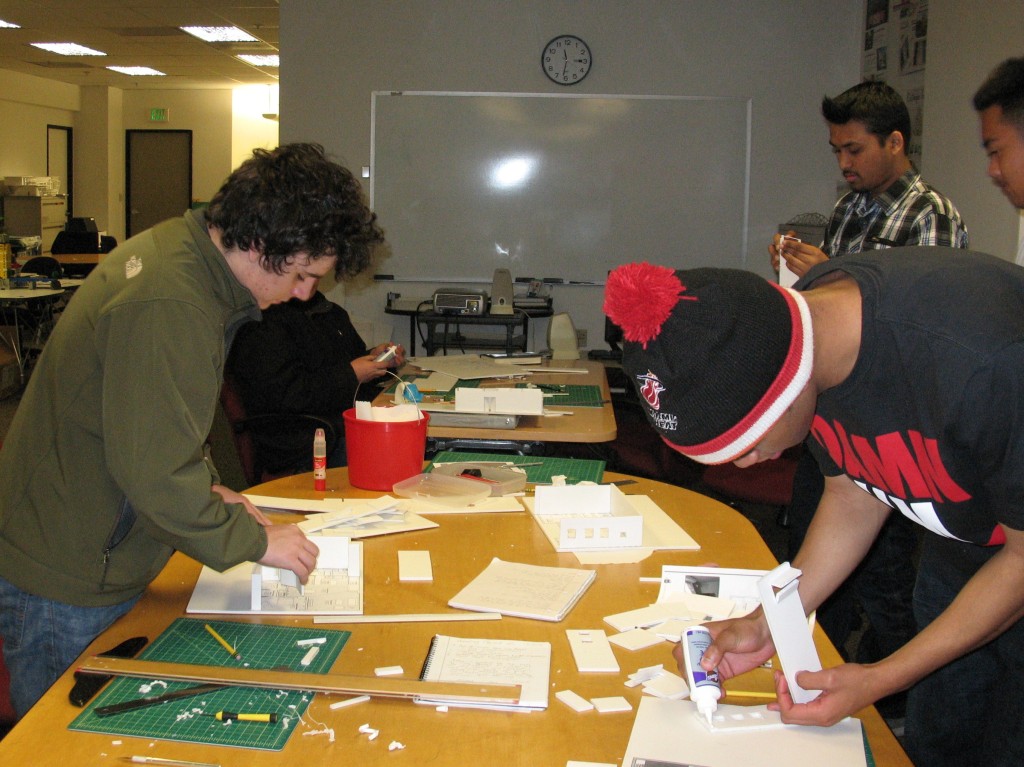 A partnership between the SFUSD and the the AFSF, Build SF offers a unique combination of rigorous academic study with real-world work experience.  Students leave their schools at noon and travel (typically by bus) to the Architectural Foundation's design studio in the SF Chronicle Building at 5th and Mission Streets. Three afternoons per week, students study under the direction of a credentialed high school teacher, earning academic credit while learning high-tech tools and applying them to solve real-world problems.

Two afternoons per week, each student interns at an agency or private firm, working one-on-one with a professional architect, designer, or engineer as his/her personal mentor. Credits are granted through the student's school and count towards graduation.
The Build SF Institute is open to any SF public high school student 16 or older in good academic standing, up to 20 students per semester.

Students with an interest in design, architecture, government, sociology, law, environmental studies, construction or engineering will all benefit.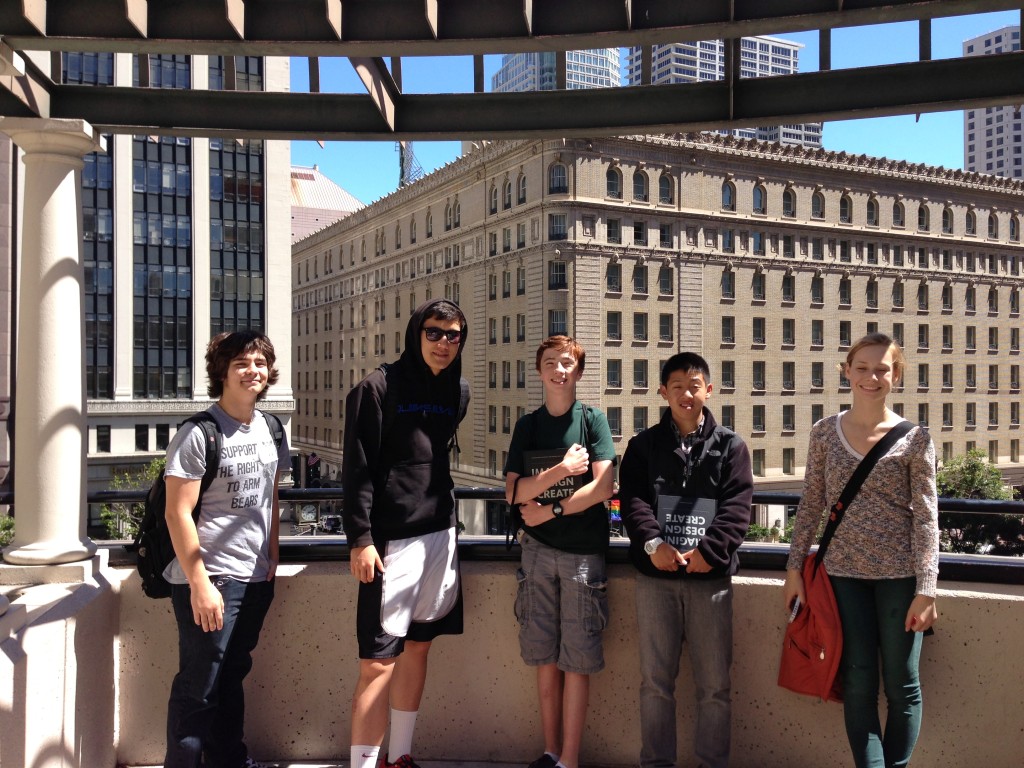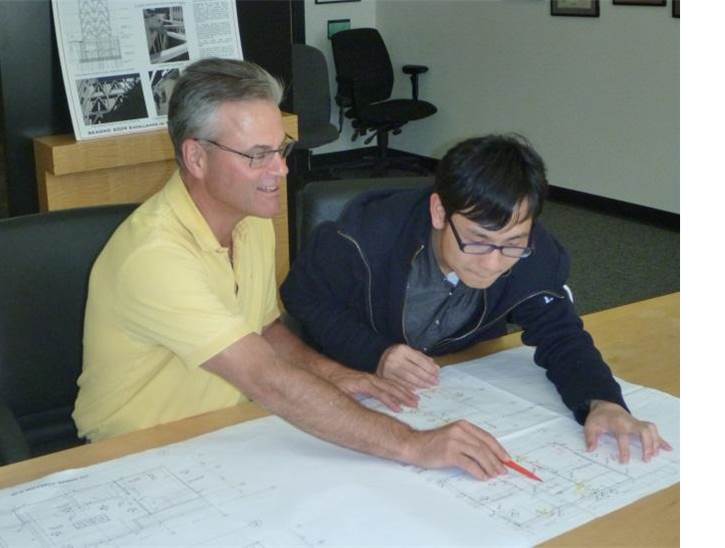 Build SF applies an original curriculum of project-based group work, providing multiple methods of demonstrating mastery of content and skills, with ample structure and supports for students of all learning styles and needs, including English-language learners. Detailed rubrics offer concrete feedback from their instructor and through peer-review processes. 
Software platforms that students learn and demonstrate mastery of through BSFI:
Autodesk design platforms:
Collaboration and presentation platforms:
Google Drive, Docs, Forms & Sheets
Prezi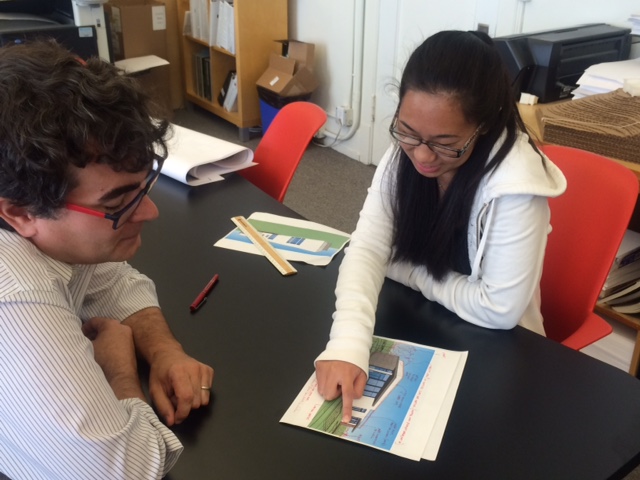 Architects and engineers volunteer their time to mentoring individual students twice a week.  Student interns are given real work using the same tools as the partners in their host firm.  Through meetings, site-visits, and direct collaboration with the principals and employees of those firms, BSFI student interns gain insights into the working life of design professionals and leave inspired about their own future potential.
The Architectural Foundation's design studio at 901 Mission St. (at 5th St., the Chronicle Building) provides an array of tools to support student learning and exploration of freehand drawing and sketching; construction of physical models; CAD-3D digital design, animation and rendering; and cloud-based collaborative research and design.  The California College of the Arts and Autodesk have helped us offer 20 cutting-edge work stations with the latest professional BIM and design software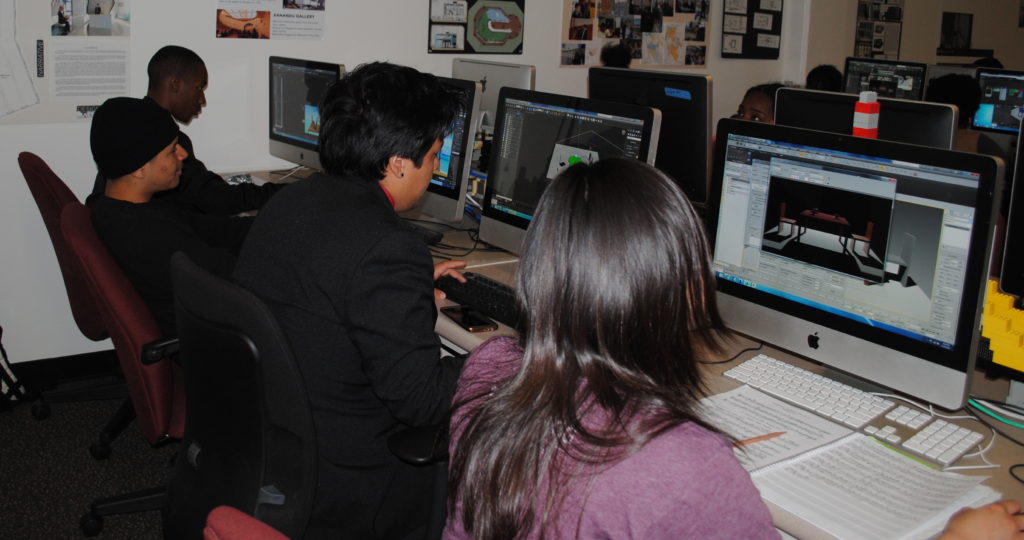 What Our Alumni Say About The Experience
"Looking back, Build SF was the highlight of my senior year of high school. Build SF introduced me to the world of architecture and sustainability. I feel like learned a lot more in Build SF than at my high school. And it has definitely impacted my choice in picking my major. My career goal is to help people lead more sustainable lifestyles, creating a greener environment for future generations."
"Build is such a great program for high school seniors and juniors who have a passion for architecture or engineering or even the field of design, which I'm going into, to learn from. I see job applications in architecture and even interior design that require learning software programs like Revit that we learn at Build. Build definitely gives a leg up for high schoolers who want to get into the field and also apply to colleges for a major in architecture or engineer or design. I definitely will always remember the experience I had there!"
Every year Build SF students undertake a design problem based on current events in San Francisco and around the world. Some project examples are listed below: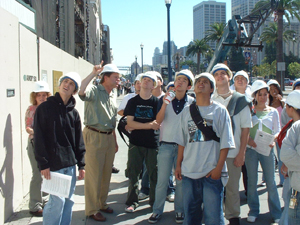 The Mars Metropolis Project
In 2014 Build SF students joined an international team of schools including schools in Australia and the United Kingdom to research and design a sustainable community for the planet Mars. Working with scientists at Jet Propulsion Laboratories, the students are creating animations and videos explaining their solutions to the difficult problem of creating an extra terrestrial habitat. This is an ongoing project, with new schools contributing solutions throughout the year. The 2014-2015 class of Build SF will also participate in a new round of discovery and design.
In 2006, Build San Francisco instructor Casey Brennan and her students participated in the redesign of San Francisco's Pier 14, by designing and creating sixteen ceramic tile installations for the pier. To learn more about this project download the tiles newsletter produced by the students.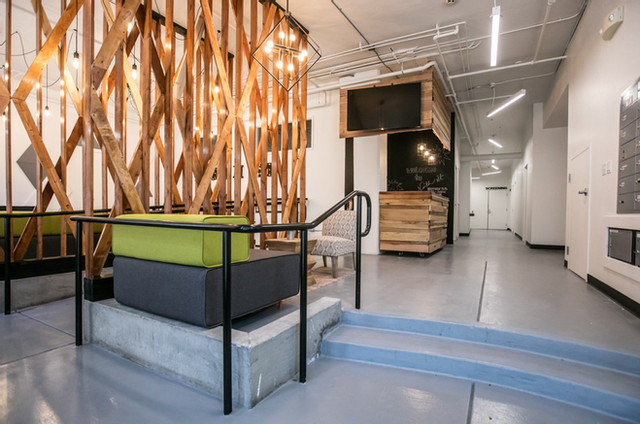 The Hewlett Performance Space Project
Students in the 2008-09 Build San program conducted a survey of local performance spaces. Funded through a grant from the William and Flora Hewlett Foundation, Build SF students created video reports on two important San Francisco venues: The Ninth Street Media Center and the Brava Theatre. We have placed these videos online at YouTube.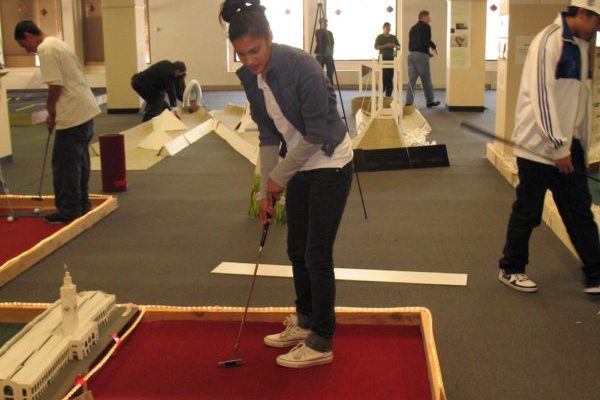 Once again Build SF has been featured in a national publication – this time on the George Lucas Educational Foundation website. The learning potential of the AFSF Uptown Putt indoor golf course, with holes designed by students, attracted their attention and they have made it one of four focus areas of innovative education programs around the nation. Titled "A New Day for Learning 2" the site features Build SF curriculum, video interviews of staff, AFSF Board members, and mentors, and articles about the program. Visit the site here.
Anshen + Allen
Architectural Resources Group
Bullard's Heating and Air
C&B Consulting Engineers
CCI Commercial Constructions and Improvements
Cahill Contractors
Carey and Co. Architecture
Farella Braun & Martell
Flack + Kurtz
Fog City Asbuilts
Ford Graphics
Forell/Elsesser Engineers Inc.
450 Architects
Gate Capital Properties
Gensler
Glumac
Guttman & Blaevoet
Hannum Associates
Hirsch-Bedner Associates
Holmes Culley
Hornberger + Worstell
KMD Architects
Lend Lease
MEA
MBV LAW
Murphy Burr Curry Inc.
Page & Turnbull
Perkins + Will
Plant Construction
Pollack Architecure
The Port of San Francisco
Primus Infrastructure
RAPT Studio
Rollo and Ridley
RMW Architecture & Interiors
Santos & Urrutia
Severson & Werson
SMWM Architecture
Simpson Gumpertz & Heger
S.J. Amoroso Construction
Swinerton Builders
Teknion
Timmons Design Engineers
Tom Eliot Fisch
Treadwell & Rollo
AFSF's Build San Francisco Institute is part of the SFUSD's Secondary School Redesign Initiative (SSRI). SSRI is funded by grants from the Bill and Melinda Gates Foundation and other community organizations. The Build San Francisco Institute also receives support from the Every Child Can Learn Foundation, McGraw–Hill Construction, the San Francisco Foundation, the Marin Community Foundation, the Lisa and Douglas Goldman Fund, the California Arts Council, the National Endowment for the Arts, Autodesk, IBM, San Francisco Planning and Urban Research (SPUR), the Port of San Francisco, Hannum Associates, Tom Eliot Fisch, Hirsh Bedner Associates, Treadwell and Rollo, Swinerton Builders, S.J. Amoroso Construction Co., C & B Consulting, Page & Turnbull, Teknion, and Ford Graphics.
Non Discrimination Policy: San Francisco Unified School District. District programs, activities, and practices shall be free from unlawful discrimination, harassment, intimidation, and bullying of any pupil based on the pupil's actual race, color, ancestry, national origin, ethnic group identification, age, religion, marital or parental status, physical or mental disability, sex, sexual orientation, gender, gender identity, or gender expression; the perception of one or more of such characteristics; or association with a person or group with one or more of these actual or perceived characteristics.  This policy applies to all acts related to school activity or school attendance occurring within a school under the jurisdiction of the superintendent of the school district (Education Code 234.1).