Kirby Ward Fitzpatrick Prize
The Kirby Ward Fitzpatrick Prize (KWF Prize) is awarded annually by the Architectural Foundation of San Francisco, in recognition of the best new building completed in that year, designed by a small firm in San Francisco, and is named in honor of SF architect Kirby Ward Fitzpatrick (1935-1988) whose own award winning designs include the Peralta Elementary School in Oakland (with Dan Solomon). During the time his office was at 447 Sutter Street, he also designed many private homes including one in St. Helena, which was published in Architectural Record Houses. The KWF Prize was made possible by his estate in order to recognize excellence in small architectural practices.
Inaugurated in 2005, the first KWF Prize was awarded to Jim Jennings for his design of the Visiting Artists Studio at the Oliver Ranch in Geyserville.  The award, along with a check for $2500, is presented to the building's architect at the AFSF's Annual Awards Breakfast each May.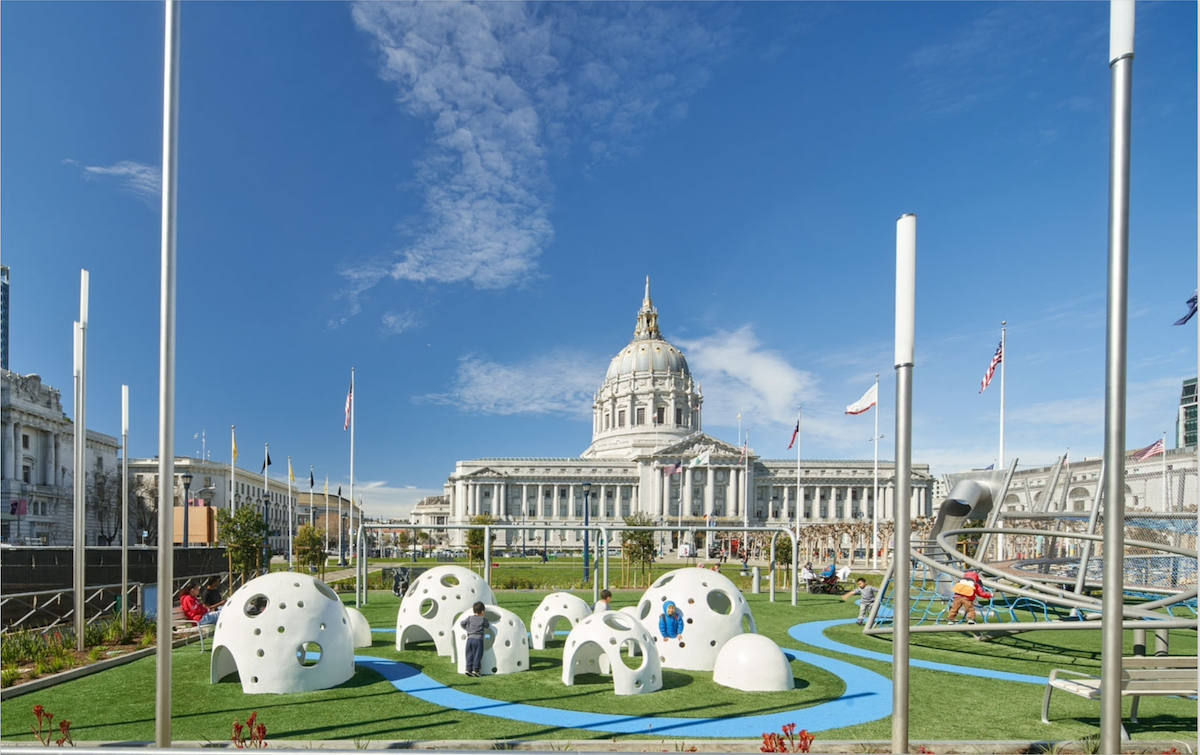 2019 Kirby Ward Fitzpatrick Prize
Helen Diller Civic Center Playgrounds
The newly renovated Helen Diller Civic Center Playgrounds, in the heart of San Francisco's Civic Center Historic District, create a fun, lively space for the growing number of families in the densely populated Civic Center and Tenderloin neighborhoods. These vibrant playgrounds anchor the larger Civic Center park outside of City Hall, a hub for major public and cultural events. The site is surrounded by notable institutions with programs for children including the Main Library, the Asian Art Museum, and the San Francisco Symphony.
Award-winning SF based firm Andrea Cochran Landscape

Architecture (ACLA) designed these two new playgrounds for the Trust for Public Land in partnership with SF Recreation and Parks, and with a generous donation from the Helen Diller Family Foundation, based on extensive engagement with parents, children, educators and other community stakeholders. The new playgrounds are symmetrically aligned with City Hall, inspired by nature and weather themes, and include custom designed play features. One of the largest interactive floor light installations in the nation complements the new playgrounds and activates the adjoining space, representing the next generation of integrating public art and community engagement in public spaces.